Drilling work under A31 will help bring natural gas to Magherafelt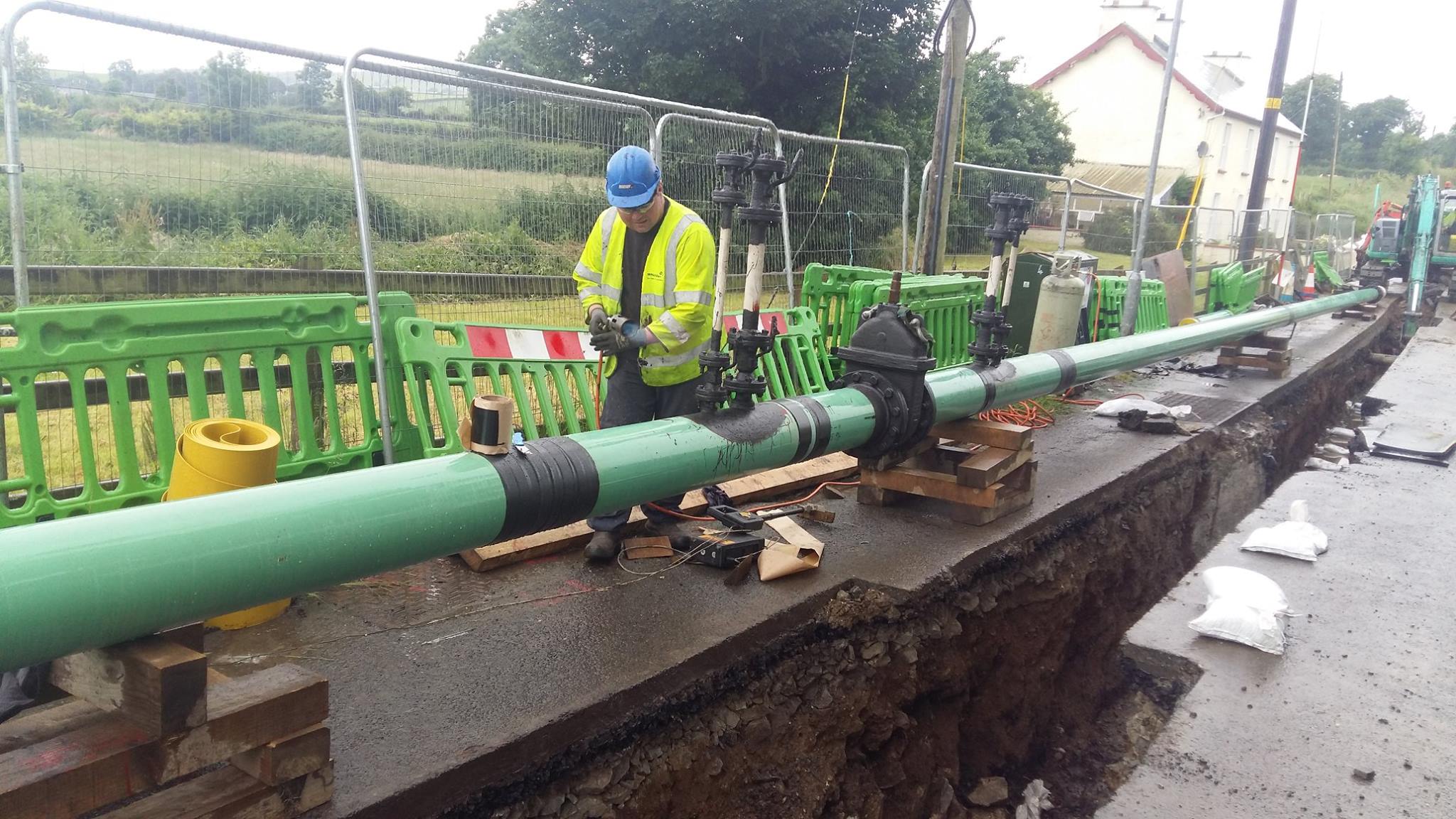 Posted: 29 Jan, 2019
Significant construction work is currently underway in County Derry which will bring the major new natural gas pipeline in the western area to Magherafelt.
SGN Natural Gas, which is extending the network into three counties, revealed that drilling will take place underneath the A31 Magherafelt Road, north of Moneymore which will avoid closing the main road.

However, a number of other temporary road and hard shoulder closures have been agreed in advance with Transport NI to enable work on the new infrastructure to be carried out safely and effectively.

The B18 Loup Road from Springhill Road junction to Maghadone Road junction will be closed for around seven weeks commencing from this week (January 28th) and diversions will be signposted.

David Butler, Head of Engineering with SGN Natural Gas, explained: "In order to bring the benefits of natural gas to the area and to ensure the safety of the general public and our operatives, we have agreed with Transport NI to operate a number of traffic management plans."

"We would urge motorists who normally use the Loup Road, to allow more time for their journeys while diversions are in place, especially during peak times. As always, our contractors will endeavour to keep disruption to a minimum but some temporary delays will be inevitable."

Mr. Butler explained that the decision to carry out the pipelaying work in Loup Road, in conjunction with ongoing traffic controls in the area, avoided closing the main carriageway from Moneymore to Magherafelt.

SGN Natural Gas stressed that local businesses, residents and transport providers such as Translink and school bus services had received advance notification of the arrangements and, essential community engagement was ongoing with local schools and sports clubs.

Mr. Butler said: "The long-term benefits from these works will be the provision of new infrastructure which will enable businesses and homes across our network area, including Mid Ulster, to have access to the benefits of natural gas as soon as possible."

Natural gas is convenient, reliable and the cleanest of the commonly used fossil fuels, offering customers greater choice of home energy provision with easy to budget pre-pay meters, all of which is further aimed at tackling fuel poverty in the western area.

The availability of natural gas enables businesses to operate more efficiently by reducing their energy costs whilst also helping reduce their carbon footprint.

SGN Natural Gas is scheduled to deliver natural gas to around 40,000 customers in eight key towns over the next 40 years. The multi-million pounds energy investment project is one of the largest infrastructure schemes carried out in the western area.